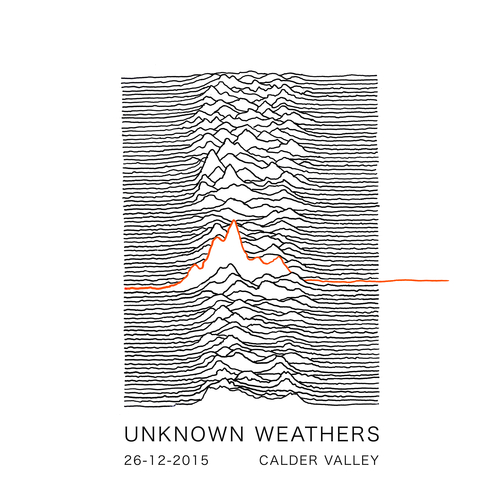 Unknown Weathers T Shirt White
Sorry, Unknown Weathers T Shirt White is out of stock.
Description
Unknown Weathers T Shirt White
The Trades Club's take on the Boxing Day 2015 floods. Steve Gittner, like everyone else in Calderdale spent days obsessing about the water level in the river. Inspired by the famous Joy Division cover for Unknown Pleasures designed by Peter Saville his t-shirt clearly shows the peak level, when the valley was inundated and the flood destroyed so much - homes, small businesses, the library, the pubs…. Calderdale Screenprint undertook the printing of these t-shirts at cost price and they are sold as a fundraiser for flood recovery work in the Calder Valley and at The Trades Club.